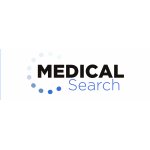 Medical Search International
Medical Search International
Our service and rates are the most competitive in the industry.
Florham Park

,

New Jersey

,

United States
Florham Park

,

New Jersey

,

United States
Company Information
Full service locum tenens agency and physician permanent search firm.
Company History
Specializing in locum tenens and permanent placement, Medical Search wants to work with you to find the right opportunity to make the most of your time. At Medical Search we recognize that a big part of this industry is the temporary to permanent conversion. We want to focus on this area by offering our clients discounts when they hire a physician that has provided locums services prior to joining the group on a permanent basis.

Because of our extensive experience in this industry we realize that not all Healthcare staffing companies are alike and we offer a personalized touch with every call. We also understand that there is more to life than just a great career and we want to work with you to help you find that perfect balance.