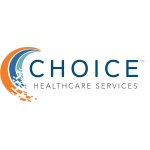 CHOICE Healthcare Services
CHOICE Healthcare Services
Choice offers great pay, group healthcare benefits, paid time off*, paid holidays*, 401(k) up to a 4% match, and flexible schedules that foster work-life balance. Join a progressive company culture rich with employee engagement activities. We provide training support for the right candidate.

Our team members are part of our CHOICE family, where we provide professional, financial, and personal growth for your dental career. Our dental practices provide excellent patient care, and our team members are appreciated and respected as professional colleagues.

*Does not apply to Provider Roles
Roseville

,

United States
Roseville

,

United States
Company Information
We strive to be your top Choice as a healthcare employer!
Do you desire fulfillment and flexibility in your career? Do you want to work for a practice dedicated to delivering quality patient care and empowering your professional growth?
Look no more!
Children's Choice & Premier Orthodontics is calling all movers and shakers. Thinkers and doers. Smile and dream makers. Healers and heroes.
Join us on our mission to provide everyone access to the healthcare they need.
Our patients come from all over, and so do our Choice teams. Our award-winning teams provide best-in-class care and smiles to children all over. Choice team members get to make a difference every day.
Choose to be part of a professional and diverse health care team, and apply today!

Company History
At Choice, we have a vision of providing access to quality engaging care to children all over California, Arizona, New Mexico, Nevada and we strive for our patients to be cavity-free. At Choice, four vital principles guide our care and services:

Quality Care
Positive Experiences
Education
Prevention

Our Choice locations provide quality care with no mercury fillings. We use digital x-rays that reduce radiation by 90%. Our patient education tips and prevention products such as vanilla- and chocolate-flavored xylitol toothpaste and fluoride gels can help children prevent cavities by 50%.

Our offices are rich with child-friendly murals, video games, engaging games and toys to help children feel comfortable. A separate play area is also provided for infants and toddlers. Our hospitality stations offer coffee, tea, and reading materials. Parents are welcome to join their children during treatments.

Choice places a strong emphasis on developing positive experiences for our patients. We believe that visiting the dentist doesn't have to be worrisome. We treat children as our own.