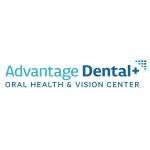 Advantage Dental+
Advantage Dental+
We are committed to our Mission: To Improve the Oral Health of All. The focus daily on our Mission allows patients to have an exceptional experience with a caring team. We take great pride in helping our communities be healthier, feel better, and smile with confidence. Through education and with compassion, we strive to provide the best care possible for patients.

Not only do our team members find it rewarding to help patients be healthier, but they also enjoy being part of an organization that gives back to the community and has an industry-leading comprehensive benefits package. With practices in Alabama, Florida, Massachusetts, Oregon, and Washington, there are tremendous opportunities to grow your career.
Nashville

,

Tennessee

,

United States
Nashville

,

Tennessee

,

United States
Company Information

Our teams are built with professionals that share our philosophy and high standards. We have high expectations in 2 specific areas. We want to provide the best clinical care possible for patients, but also provide it in a welcoming, supportive environment. Patients have any number of fears and phobias about visiting the dentist and we need to help them overcome those and understand the importance of their oral health and how it is linked to their overall health. Our goal is to earn their trust, gain treatment plan acceptance, get them healthy, and have them want to refer their friends and family. To ensure a consistent delivery of care and education to patients for lasting, healthy outcomes, we've defined this approach as "preventistry".
Company History
We are a group that has a rare commitment to our mission which is "To Improve the Oral Health of All". We are aligned in our approach, especially at the clinical level in the practices, to provide care and an education to patients that might not commonly have that opportunity. We have 80 practices in AL, FL, MA, OR, TX and WA.