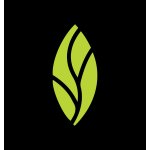 MINT dentistry
MINT dentistry
Why MINT?
MINT dentistry gives our patients a one-of-a-kind experience. Our luxurious practice is professionally decorated by a world-renowned interior designer. When you first walk in, our highly skilled staff will stand to greet you with true southern hospitality. After being called back for your appointment, our patients notice that a MINT dentistry experience includes small but thoughtful touches including Beats headphones, the newest iPads, swanky MINT sunglasses, and flat-screen televisions.

Cutting-edge Technology
MINT dentistry is fully equipped with the latest technology that has been tested and approved by our board-certified dentists and oral surgeons. We have chosen to furnish our practice with the highest quality equipment and materials around (but we would never pass these costs on to you). Low-quality materials can cause tooth sensitivity and are less attractive and do not last as long. MINT prides itself on remaining free of metal and mercury and we will never offer any restorations with these materials.

Dentistry in Luxury
Every procedure room at MINT dentistry features massaging treatment chairs, where our patients relax while undergoing their procedures. Our board-certified doctors are trained to administer many sedation dentistry options to help you manage any fears or anxiety. A luxury experience means that MINT dentistry patients feel cared for and prioritized whether they are here for a simple exam or a longer procedure. Every member of our team is focused on ensuring you are comfortable from the moment you walk through the door.

Same-day Treatment
At MINT dentistry, we understand that our patient's time is valuable and we are careful about avoiding scheduling conflicts that can come up during routine cleanings and exams. For this reason, we schedule enough time with each appointment to address most concerns immediately after you are diagnosed, which will mean you avoid several visits to MINT dentistry. Because our team is committed to using high-quality materials, our dental treatments will make sure to keep our patient's teeth sexy for many years.
Dallas

,

Texas

,

United States
Dallas

,

Texas

,

United States
Company Information
Established in 2009, Dr. Field Harrison opened MINT dentistry with one single goal: to change everything about dentistry. Dentists themselves will tell you, he did. The techniques, the technology, the overall experience, the quality of the materials used, and even the training and skill set of the dentists themselves, everything has changed. As MINT continues to innovate, our story and footprint continues to grows.

Our specialty is getting people to LOVE going to the dentist, and because of our MINT difference, they do. Combining our relaxing, spa-like atmosphere (including massaging dental chairs, Beats headphones, and Netflix) with our compassionate doctors trained to reduce patient anxiety — it's no surprise that MINT dentistry is one of the fastest-growing dental practices in the United States today. MINT provides a luxurious, calming dental experience (that is actually affordable) with our MINT Discount Plans, providing up to 40% in savings for those without insurance. Patients receive FREE teeth whitening (with PPO dental insurance) at every 5-star appointment and an entire team of exceptional doctors, so a second opinion is always right down the hall. We specialize in General Dentistry, Cosmetic Dentistry, Restorative Dentistry, Extractions & Implants, Sedation Dentistry, Periodontics, Orthodontics, Veneers, Pediatric Dentistry, Teeth Whitening, TMJ Therapy, and more!
No job openings
---