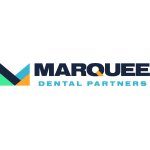 Marquee Dental Partners
Marquee Dental Partners
Marquee Dental Partners is one of the fastest-growing Dental Service Organizations in the Southeastern United States. We believe fulfilled teams provide the best patient care.
Brentwood

,

Tennessee

,

United States
Brentwood

,

Tennessee

,

United States
Company Information
Marquee Dental Partners is a Dental Service Organization with nearly 40 brands in over 65 office locations. Our focus is on partnering with premier dental offices and clinicians in the Southeastern United States. Headquartered in Nashville, TN with offices in Kentucky, Tennessee, Arkansas, Alabama, and Florida, Marquee Dental offers its patients a broad range of services through their general dentistry and multi-specialty practices.
Marquee Dental has succeeded by providing their teams with the administrative and operational support they need to deliver gold-standard patient care. They believe that expert operational support, coupled with a strong commitment to fostering and maintaining clinical autonomy, makes them an ideal home for those looking to grow their skills while dramatically improving the patient experience they deliver.
Their commitment to doing well by doing good makes a Marquee Family of Brands dental office the ideal home for those that are dedicated to fully serving and fulfilling their calling.


Here is a link to a map of all our locations: https://goo.gl/maps/YzFfie2wEULN6MKi7