Categories
Recent Posts
Popular
Most Popular
How to Avoid Being Nervous for Your First Day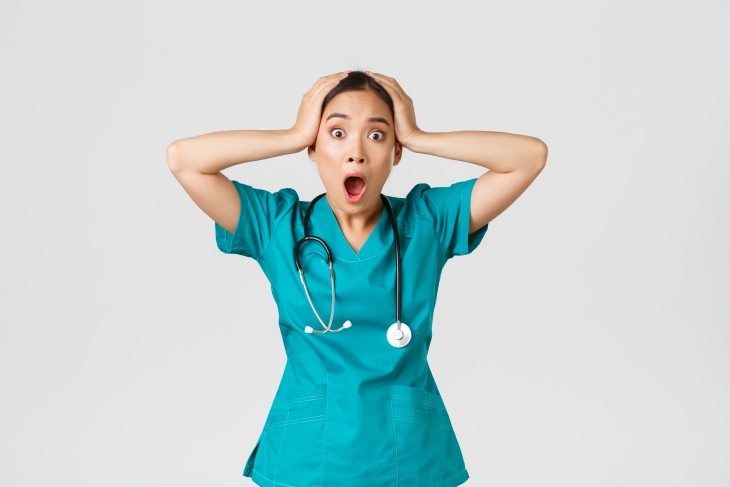 How to Avoid Being Nervous for Your First Day
Have you just secured your first job out of college? Do you feel overwhelmed entering the professional world? Are you anxious and nervous for your first day on the job? You are not alone with any of these feelings. Many people experience these feelings, typically starting at a young age when entering school for the first time.
Some of the typical advice you have heard since you were a child has value for people just joining the professional world. No matter where you're going off to start your new job, here are some tips to be mindful of when planning your first day:
Go to Bed Early.
Take time the night before your new job preparing yourself. Pick out what you will wear, pack whatever you need and get a good night's sleep. Try and resist the urge to go out and celebrate the new job. You want to show up to work energized and ready to make a memorable first impression.
Arrive to Work on Time.
Before you start your commute on your first day, do a trial run of the morning traffic rush to ensure there are no hiccups. Make sure you know your route and the best way to get to your office. You will want to arrive calm and confident – no running behind and frazzled. Again, you want to make a memorable (in a positive light) first impression.
Dress Appropriately for the Job.
You do not want to arrive to the first day of work having questions about the dress policy. You will want to keep it modest until you have had time to look around and talk to the appropriate people. Use your common sense, nothing too tight, too short or too low.
Have a Plan for Lunch and Keep a Snack with You.
Keep something quick and easy to eat on hand just in case. You will also want to know the lunch break policy; ask how much time you get during your day to eat and pack accordingly. Do not skip a meal simply because it is your first day. The last thing you would want is to begin feeling faint and jittery.
Avoid Tuna Fish.
Having lunch at your desk will seem like the safe choice, particularly on your first day, but keep your meal of choice odor free. It is best to get out of the office for a bit even if that means going into the break room. This provides the opportunity for a change of scenery and the possibility to meet some of your new colleagues.
Make Friends with Your Colleagues.
Try not to wait for your new coworkers to walk up and speak first. Show off your confidence by introducing yourself first and extending a handshake. An important reminder is to introduce yourself with both first and last name, it shows a sense of professionalism.
Don't Over Decorate Your Desk.
Keep your over-the-top decorations at home. The photo of you and your friends partying? That also needs to stay at home. Keep your décor classy, and definitely don't overdo it on day one.
Play Nice with Others.
It is possible that a coworker will try and lure you in with "helpful" warnings about other colleagues or unpopular policies. Do your best to not be swayed by someone with ill intentions. Office gossip is everywhere but do your best to stay neutral.
Don't Mention Your Old Job.
No matter your feelings about your old job or boss, you are making a fresh start, leave your past employment feelings at the door. It is important to remember to keep an open mind. The way things are done at your new job are likely going to be different, so do your best to tread lightly. You will want to learn all about this new position before giving suggestions on how things could be done differently.
Keep Your Game Face On.
The first day can be overwhelming. Perhaps you are on the opposite side and cannot contain your excitement for your first day. Either way, you want to stay calm. You want to radiate kindness, approachability, and enthusiasm. However, it is important to remember you are a professional and you will need to maintain your focus on the job.
How well or poorly your first day goes can set the tone for your entire work experience. There is no need to be anxious about the day and you do not need to know everything when you walk in. It is crucial that you take the time to prepare, arrive on time, ask questions and enjoy your first day.
We are here to help you find your new job. If you need assistance and help to get the job of your dreams, we have services to help! Connect with us on social media to get more tips.

View the original article here.