Categories
Recent Posts
Popular
Most Popular
Easy Tips to Improve Your Work Performance
Mar 16, 2022
Allied Health Industry, Candidate News, Dentist, Dentist Industry, Employer News, How To, Nurse Practitioners, Nursing, Pharmacists, Registered Nurses, Trending News
0
Share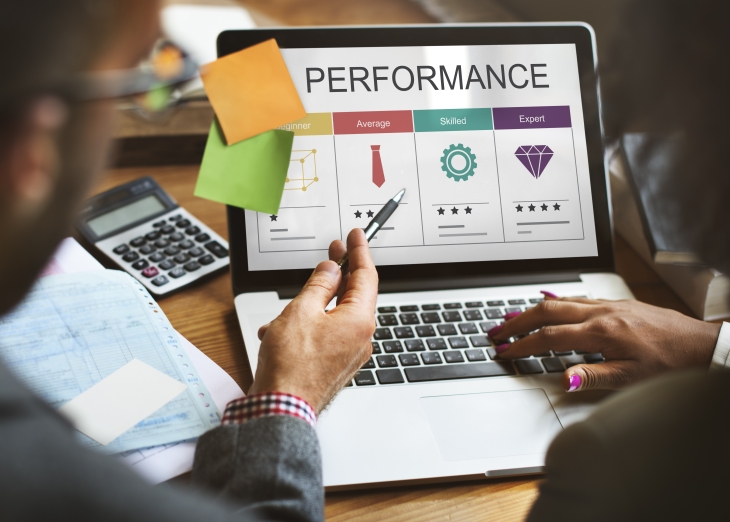 10 Easy Tips to Improve Your Work Performance
Many people only think about their work performance leading up to their annual performance review. The majority like to stay quiet and let someone else provide improvements to their work. This is the simpler choice. However, once you begin to think about it you must begin thinking about how you will grow with your job if you are not actively improving yourself.
No matter your skillset, there is always opportunity to improve how you are doing your job. Always look for ways to improve your skills and exploring new ways to learn. This not only will help increase your work performance but in turn creates possible opportunities for career development.
Below are a few tips to boost your performance and desirability within your company.
Set clear milestones. From time to time, people can have the habit of shooting for the stars, and this reflects in the goals set. It is admirable to be bold but when it comes to goals, it is better to be realistic. Setting goals can be a daunting task. Break these goals into small chunks and plan accordingly. This process will be able to help you stay motivated throughout the journey. This also helps make it easier for you to keep track of your progress. Be sure to celebrate for every small victory you achieve and this motivation will translate into your goals being met.
Prioritize and plan accordingly. Being organized and having a plan is a huge portion of a daily routine. Before you even begin your day, look through what you have planned. Then establish a due date and the priority of each one. Then look through these tasks and ensure the ones with the highest priority are completed first. Of course, during your day there will be uncertainty and new tasks thrown at you. Be as adaptable as you can be and your best to stick to your plan.
Plan meetings well. When done and planned correctly meetings are an influential tool. Ensure that the meeting has an agenda, and all participants are aware of what they need to be prepared with. The reason so many meetings seem to be unhelpful is the lack of planning. Be certain that everyone in attendance of the meeting needs to be there and that it is a good time for their schedule. Make it as simple and short as possible. Make your meetings the useful tool it can be.
Strong communication is key. Effective communication must go both ways. Doing this will create clarity about specifics on work, ways to achieve better results, and to improve your work performance. At work it is vital to listen to others' opinions, this will be able to help you improve your work performance. Make sure that there is strong communication between all colleagues day-to-day. Communication must be present daily to keep things running effectively.
Complete difficult tasks first. You cannot complete every task at the same time. That is why it is critical that you figure out what should be completed first. Then you can see if you have any tasks that can be pushed back to guarantee they are being completed correctly.
Stay focused. Every workplace has its fair share of distractions. It does not matter how often you are interrupted but it does matter how you avoid these interruptions. Avoiding these interruptions will in turn be able to improve your work performance. If you focus on these interruptions, you will lose focus, waste time and your work performance will suffer. Be sure to turn off any possible distractions and take short breaks when needed. Doing these small things throughout the workday will be able to help you stay focused.
Know your strengths and weaknesses. It is impossible for anyone to be perfect in everything. Everyone has their weaknesses; it is important to identify them so you can create improvement opportunities. On the other hand, everyone has their strengths. In order to have improvement at work it is important to maintain your strengths and overcome your weaknesses at the same time. Be your own critique and continue to evaluate your performance.
Know your limitations. It is important to find a way to hone into the areas you are not doing well but it is also important to be aware of your limitations. If you are unable to multitask that is okay, work on one task at a time and do everything you can to be less prone to mistakes. Have your thoughts clear in your mind and you will be able to accomplish more than expected, much faster. Learning your limitations is difficult but you must be able to draw a line between being productive and stressed at work.
Complete what you started. One thing that is likely to impact your performance at work is leaving things unfinished. Do not make it a habit to leave tasks in between. If you began a task, make sure it reaches the last stage with the highest quality. Make it a habit to reward yourself when you complete a task. This will be able to boost your work performance and you will have something to look forward to at work.
Utilize the correct tools. If you are utilizing the correct tools your performance will greatly improve. Make sure you are up to date with the latest tools within your field. Explore your options that may be able to help your performance.
What is your plan to improve your work performance? Take these tips with you into your workday. We have services to help you step up your career and make sure your skills stay at the top of their game. Connect with us and other professionals on our social media pages.

To view the original article, click here!