Categories
Recent Posts
Popular
Most Popular
5 YouTube Channels All Dentists Should Follow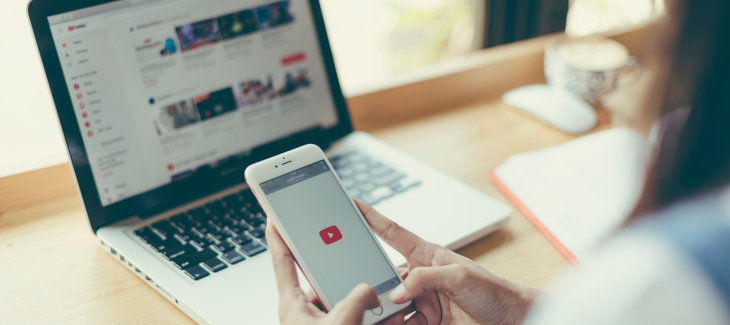 Boasting more than
2 billion users
worldwide and more than
31 million channels
, YouTube is no doubt a household name
. While many people use YouTube solely for entertainment, the video platform is also a valuable educational tool. This is particularly true for medical professionals, including dentists.
No matter your specialty –– orthodontics, periodontics, pediatric dentistry, etc. –– there's hours and hours of great content available. Even better? The content is free. By setting aside an hour each week, you can hone your skillset, increase your professional knowledge, and take your career to the next level.
Because there are so many dentistry-related YouTube channels to choose from, we thought it might help to highlight a few of our favorites. This is by no means a comprehensive list, but if you subscribe to any of the following channels, you're sure to learn something new.


10.5K subscribers
Henry Schein Inc. is one of America's leading distributors of healthcare products. The corporation's dental branch provides dentists and other oral healthcare professionals with high-quality tools and equipment that save time and energy, improving patient care.
The Henry Schein Dental YouTube channel has lots of great content, including tips and tricks for using state-of-the-art equipment (i.e.: the CEREC milling machine, the Solea laser, and more) and information on owning and operating a dental practice.
Over the course of the last few months, Henry Schein Dental has specifically focused on navigating COVID-19. Recent videos include "Using History and Science to Anticipate the Future," "(Re)hiring Your Team: Safety, Compliance, and Reluctant Employees," and "Air Purification Technology."
62.8K subscribers
Hack Dentistry is unique, in that it provides educational videos in cartoon format. Don't let the presentation style turn you off, though. In less than three years, the Hack Dentistry YouTube channel has produced more than 100 videos for dentists all over the world. Videos rarely run longer than seven minutes, so you can watch a few in just one sitting.
Recent topics include "Calcifying epithelial odontogenic tumor: Clinical features, radiology, histopathology and treatment, "What is condensing osteitis?," and "Plaque formation and its role in causing dental caries." If you're tasked with teaching interns or recent graduates, Hack Dentistry can supplement your in-office training.
109K subscribers
Dr. Teeth is one of the most popular dentistry hubs on YouTube. The channel has more than 108,000 subscribers worldwide and posts new videos once or twice each week.
Dr. Hina Malik is the brains behind the project. Most of her videos are 10 minutes or longer, allowing for more in-depth coverage of important topics. Some of Dr. Malik's most popular videos include "All about bruxism," "Line angle and point angles in cavity preparation," and "Principles for tooth preparation."
Dentists who want to participate in additional training should consider enrolling in
Dr. Teeth PRIME
. This online school developed by Dr. Malik provides comprehensive courses for a fraction of the cost of traditional college credit.
76.3K subscribers
If you own your own dental practice, you'll want to subscribe to All Things Dentistry. This YouTube channel is dedicated to "sharing those unwritten dental tips" you might not have learned in a classroom setting.
Since 2011, All Things Dentistry has collected more than 9.8 million views. What started out as a fun side project during a two-year advanced education program in general dentistry, quickly turned into one of the most sought after YouTube channels on the topic.
Ash (the channel host) has a great presentation style and covers various topics relevant to both new and seasoned dental professionals. Recent highlights include "Root canal tips," "Tooth cavity, partial pulpotomy procedure," and "Coronavirus: Keeping your team and patients up to date."
1.56K subscribers
Dental Economics is considered the leading print and digital management journal for the dental profession. The publication debuted in 1910 under the name Oral Hygiene and transitioned to its current title in 1967. It's become one of the industry's most heralded resources for training and education.
In 2014, the Dental Economics editorial team decided to launch a YouTube channel. Though it doesn't have the number of subscribers as some of the other channels on this list, the content is relevant and insightful. Additionally, Dental Economics regularly uses its online platform to interview industry experts about new tools and technologies and to provide tips and insights on running a dental practice.


If you don't already incorporate YouTube videos into your regimen for professional growth, now is the perfect time to take action. Do you have a favorite YouTube channel that didn't make our top five? If so, we'd love to hear about it. Visit our
Facebook page
today and leave a comment.