Categories
Recent Posts
Popular
Most Popular
5 Ways to Start (and Grow) a Dental Practice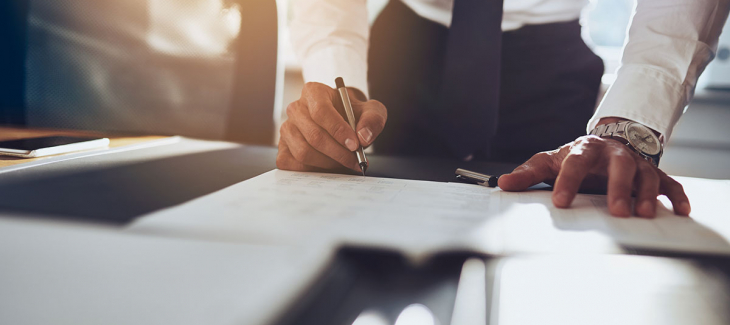 5 Ways to Start (a

nd Grow) a Dental Practice
You've gone to dental school, obtained your degree, and worked as an associate for a couple of years. You like your job and enjoy spending time with your co-workers, but there's something missing. Can you relate? If so, it might be time to take a leap of faith and go out on your own. But where do you begin? Keep reading to access a series of helpful insights on how to start your own dental practice. With a little bit of research, hard work, and dedication you can successfully open a practice and fulfill your dreams.
Take a look at the competition.

If you're wondering how to start a dental practice, take a step back and break things down into manageable goals. First, investigate the competition in your area. If you live in a big city like New York or Chicago, it's tough to stand out from the crowd. However, because there are so many potential customers to work with, you probably have some wiggle room to make beginner mistakes. If you live in a small town or suburban area, it's crucial to get a feel for the other dentists in your zip code. The more you know about the services they offer, the technology they use, and their payment options the easier it is to establish yourself as a better, different option. Use your strengths and educational background to your advantage. For example, if you're trained in sedation dentistry, incorporate that into your practice. If you have experience treating special needs patients, that's another area to focus on. You might even want to make a list of the services your competition offers next to a list of your experience and education. Circle whatever stands out and start building a foundation.
Determine what services you're going to offer.

Another important consideration in terms of how to start a dental practice is the services you plan on offering. Some dental practices offer general dentistry, while others offer preventive or cosmetic dentistry. There are even practices that offer a combination of all three. Then there are oral and maxillofacial surgeons, orthodontists, and the list goes on. Of course, your educational background and degree will decide most of your offerings for you, but you always have the option to augment your professional skills, or, if necessary, go back to school. Choose five or six different services and build upward. Even if you're capable of doing just about everything, you don't want to spread yourself too thin.
Acquire funding.

Another step in how to start a dental practice is acquiring funding. Most young dentists don't have a nest egg to purchase a building outright or start a new construction project from scratch. However, many banks and credit unions offer loan programs specifically designed to help small business owners get started. Before you settle on one loan over another, make sure to consider factors such as the interest rate, pre-payment options, and the loan term itself. If you at any point you don't understand something, ask. The more you know about your loan, the less likely you are to run into financial problems in the future.
Create a warm, welcoming environment.

Once you've settled on a location, know what services you'll offer, and acquire funding, it's time to design the interior of your practice. Considering 9-15% of Americans suffer from dental phobia, making your office as inviting as possible is an important but often overlooked component of how to start a dental practice. There's no one specific way to do this, but there are plenty of small touches that can make a big difference. For example, certain colors of paint promote feelings of calm and relaxation. Before painting your office, The American Dental Association recommends reading "A Glimpse into the Meaning, Symbol & Psychology of Color" by Katie Smith. You might also want to incorporate artwork, essential oil diffusers, and music–for more on that, here's a great article from Off The Cusp. Don't forget to provide some kind of entertainment for patients in your waiting room. This might include traditional offerings like books and magazines or more advanced options such as Kindles and tablets. Don't be afraid to get creative, just make sure to stay within your budget.
Find a mentor.

Finally, if you're stressing about how to start a dental practice, find one (or multiple) mentors. This might be the owner of the practice you worked as an associate at, or it could be a professor or colleague from dental school. You might even want to consider joining the American Dental Association to access clinical resources, tips, and advice regarding practice management. LinkedIn is also a great resource. There are dozens of groups where dental professionals regularly interact and share advice.
This is only a basic overview of how to start a dental practice, but hopefully, it provides some insights that can help you take the next step on your professional journey. Good luck and go for it.