Categories
Recent Posts
Popular
Most Popular
Job Search Timeline and The #1 Mistake D4's Make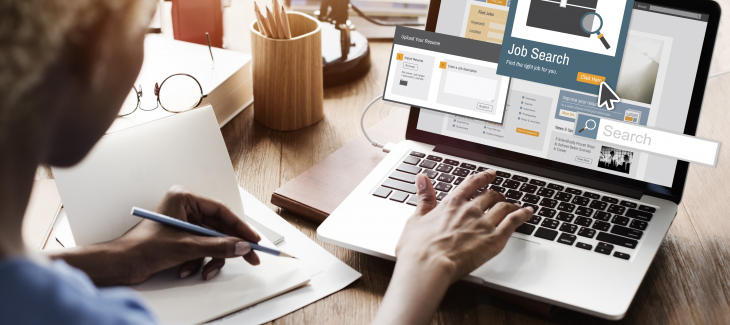 After graduation, the world is your oyster! But, you should have a clear understanding of the licenses you must secure before pursuing job opportunities. Here's what you need (in this order)!
1. Disability Insurance: First, secure disability insurance to lock in discounted student rates. For more information, see my post on disability insurance (coming soon)!
2. State Dental License: Next, apply for your state dental license. In Maryland, the application requires notarization and completion of the state jurisprudence exam (along with two fatty checks). FYI, it took 8 weeks to process and receive my state licensure.
3. Malpractice Insurance: Once you have your state license number, you can secure malpractice insurance (AKA professional liability insurance). For new dentists, malpractice insurance is quite affordable because you do not have a patient base (yet) that could sue you!
4. NPI: Again, you will need your state license number to secure your National Provider Identifier (NPI). I literally had NO CLUE what this was. Here's a brief explanation of why you need an NPI:
What's the purpose of your NPI?
Prior to the NPI (pre-2004), a health plan (Federal programs such as Medicare, State Medicaid programs, or private health plans) assigned identification numbers to health care providers and suppliers. The identification numbers were not standardized, resulting in a single provider having multiple identification numbers issued by the various health plans with which a provider was enrolled. This complicated the provider's claim submission processes and often resulted in the same identification number being assigned to different health care providers by the different health plans. The NPI established a standard for a unique health identifier for health care providers to use in the health care system. Providers are required to use their NPI Number when transmitting any health information in electronic form in connection with a transaction.
5. CRISP (Maryland): This is a Maryland-specific requirement, but you should check to see if your state has something similar (many do). CRISP is the state's prescription drug monitoring program, to help identify and prevent prescription drug abuse. All prescribers must register for CRISP prior to obtaining their state drug-dispensing license. Luckily, there's no fee to register for CRISP!
6. State Drug License: To prescribe drugs, you will need two drug dispensing licenses, one at the state level, and one at the federal level. In Maryland, the state drug-dispensing license is the CDS (controlled dangerous substances) registration. You must have your state license number and CRISP confirmation number to apply. This is a mail-in application (plus check payment, of course!) that takes 10 days to receive. You must also complete 2 hours of CE related to prescribing or dispensing controlled substances prior to applying. A list of free CE to satisfy this requirement can be found here.
7. Federal Drug License (DEA): The Federal Controlled Substance Act (CSA) registration is completed online (and is quite costly). You will need your state controlled substance number to apply. The DEA website cautions that an application may take 4 to 6 weeks to process. Fortunately, in reality, they seem to process applications much quicker!
8. BLS/CPR: Before beginning work, ensure that your CPR certification is up-to-date. You should never let it lapse! Check your state requirements for more details. To satisfy Maryland requirements, I had to take a renewal course that was specifically in-person and for health care providers!
As you can see from the timeline above, it will take MONTHS after graduation to secure all the necessary licenses to begin work.
With this timeline in mind, the NUMBER ONE mistake D4's make is rushing into a job! Dental school is competitive, and an extension of this competitive environment is securing a job. D4's are so anxious to start working (and rightfully so!) that they often rush into a poorly suited job. Remember, you have plenty of time while you wait for your necessary licenses to find a position that's a good fit!

Here's an inside look into my job search:
I began exploring job opportunities in October of my D4 year, when a large DSO wined and dined me at a corporate event in Boston. Although they offered a lucrative bonus to sign a letter of intent at the event, I held off. By the end of the Fall Semester, some of my classmates had signed job contracts.
As I continued my job search through the Spring Semester, I realized that many offices could not wait until July or August to hire an associate…they needed someone immediately. This was one of my takeaways: When an office advertises an associate position, oftentimes, they need them NOW!
COVID delayed my licensure, which was actually a blessing in disguise. It has allowed me to be "picky" in selecting the right associateship for me. I have interviewed with DSO's, volume-based insurance practices, big multi-doctor offices, small mom-and-pop offices, and high-end FFS practices. It has been an eye-opening experience to not only see the good, the bad, and the ugly…but also all the different opportunities that exist for dentists.
In speaking with colleagues who have begun working, some wish they hadn't been so hasty to secure their positions. After a couple weeks on the job, they now realize they could have negotiated higher daily rates, or they're not receiving the mentorship they desire. Others are struggling with an unsustainable volume of patients, yet signed contracts that make it difficult to leave their stressful positions. So, bottom line, don't rush to secure a job!
---
As you begin searching for your first job as an associate, in addition to word-of-mouth and school-sponsored job/vendor fairs, try online dental job forums like DentistJobCafe.
DentistJobCafe is a job board that allows you to search thousands of dental-specific ads. There is no cost to candidates to search jobs. You can choose to create a free account and/or create free job alerts to be notified when a new job is posted that matches your requirements.
Using DentistJobCafe's advanced search feature, you can specify: job type, specialty, position type (locums/travel, PT, FT), work environment (hospital, clinic/private practice, academic/training program, long-term care/facility, home care/house calls, telemedicine, corporate/non-clinical), location, experience, and date posted. I have found that other job forums lack these specific search specs.
As someone who is open to working multiple PT jobs, the "position type" parameter is particularly useful. Additionally, the "date posted" parameter allows you to narrow your search to positions posted in the last 30 days, 14 days, 7 days, or even the last 24 hours, ensuring that you are one of the first candidates to be considered!


---
Obtaining the necessary licenses to begin work can feel overwhelming. Reference this blog post (along with your state-specific requirements) to navigate the process. While everything is processing, use your "down time" to interview at multiple practices and determine which environment is best suited for you.
While you may be eager to begin working, remember to take your time! Avoid rushing into a contractual position that locks you into a stressful obligation. Finally, focus on the positive. There are plenty of caring, fun, and generous owner dentists to work for; you just need patience and a little bit of luck!
When did you secure your first associateship? Was it a good fit? Comment below!

Original article posted HERE.
DISCLOSURE: This is a sponsored post by DentistJobCafe. All reviews and opinions expressed in this post are based on my personal view.