Categories
Recent Posts
Popular
Most Popular
7 Tips for Getting Your Resume Past an Applicant Tracking System (ATS)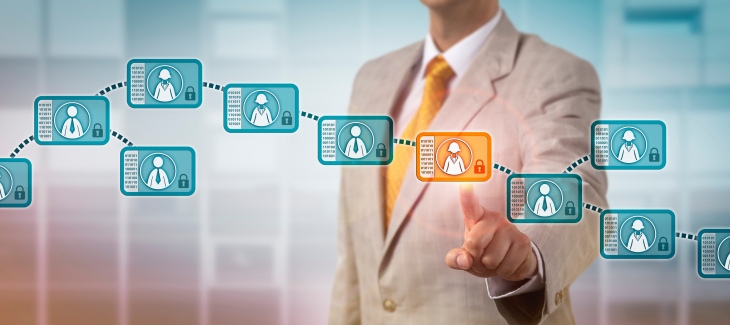 Thanks to the rise of the internet and dedicated job websites, it's easier than ever to apply for jobs. Simply find a posting that matches your skills, upload your resume, hit the send button, and repeat.
What you might not realize is that many businesses now use applicant tracking systems (ATS) to screen candidates. Contrary to its name, an ATS doesn't just track the hiring process. It serves as a gatekeeper, only selecting the best resumes for review by an actual human.
Getting your resume past a computer program might sound a bit dystopian, but the practice is here to stay. A recent study conducted by Careerarc found that
40 percent
of companies currently use an ATS and that number is expected to grow as more candidates who were laid off as a result of the pandemic are trying to re-enter the workforce.
Fortunately, with a little bit of planning, it's possible to prime your resume in the event it encounters an ATS. Here are 7 tips for getting started:
1.) Create a new resume for each application.
An ATS is like a search engine in that it's programmed to recognize certain keywords. If your resume doesn't highlight any of the relevant skills listed in the original job posting, the system won't know you're qualified (even if you are).
You don't have to start from scratch every time, but you should tweak your resume to align with the job description. This is especially true when it comes to hard skills. Hard skills include the languages you speak, the software programs you're familiar with, and any special training or licenses you have. If it's relevant to the job you're applying for, include this information.
2.) Only apply for positions you're qualified for.
ATS programs screen resumes ensuring they highlight specific "core" skills. Core skills are abilities required for a particular position. When reviewing job postings, ask yourself if you have the necessary experience. Some skills are transferable, and others aren't.
3.) Pay attention to formatting.
There are a variety of software programs and apps that make it easy to design and format your resume. Many even offer add-ons like tables, graphics, and text boxes. These features can make your resume pop, but they're irrelevant to an ATS. Most ATS programs automatically convert resumes to a strict text format.
To make your resume as ATS-friendly as possible, split it up into several sections, highlighted by titles like "Education," "Work Experience," and "Volunteer Work." Also, avoid headers, footers, or columns. Breaks in the page or weird spacing can confuse the system, resulting in an automatic rejection.
As a rule of thumb, use a
sans serif font
, size 11 or greater, and include a one-inch margin. When it's time to submit your resume, convert it to the requested format. If the listing doesn't make a specific request, go with .docx. That's because some ATS programs have trouble interpreting PDFs.
4.) Include your dates of employment.
Some positions require applicants to have a certain amount of professional experience to qualify. To calculate this information, ATS programs often scan the listed start and stop dates. Because the majority of systems recognize dates in the MM/YYYY format, it's important to include both. So, if you started in March of 2008, you'd write 03/2008.
5.) Review your online presence.
Does your resume include links to your social media accounts? Then make sure to review the content you've recently posted. A growing number of ATS programs provide online reconnaissance. If your LinkedIn
profile doesn't include the skills or experience listed on the resume you submitted, it could be flagged or discarded altogether.
6.) Don't worry too much about length.
Did your college career counselor tell you to keep your resume short and sweet? While there's nothing wrong with this advice, resume length isn't as big of a deal as it used to be. Typically, ATS software convert resumes into an easy-to-digest summary for recruiters and other decision-makers. If you have relevant skills or education that won't fit on the first page or two of your resume, don't hesitate to include them, even if that means adding a page.
7.) Don't cheat the system.
Some career "experts" recommend stuffing your resume with keywords or pasting invisible blocks of white text to trick an ATS system. These practices might get your resume past the ATS and into the hands of a human, but they'll also show up on the final application report.
ATS programs can make the job application process more challenging, but if you follow these tips, you're more likely to get a callback.
Are you worried about the state of your resume? Unsure if it would pass the muster of an ATS? We can help. Here at DentistJobCafe, we regularly provide resume and CV reviews as well as professional rewrites through Career Guides, part of the MedJobCafe network. To learn more, or to schedule a free phone consultation,
Click Here
.