Categories
Recent Posts
Popular
Most Popular
10 Ways Healthcare Facilities Can Retain Employees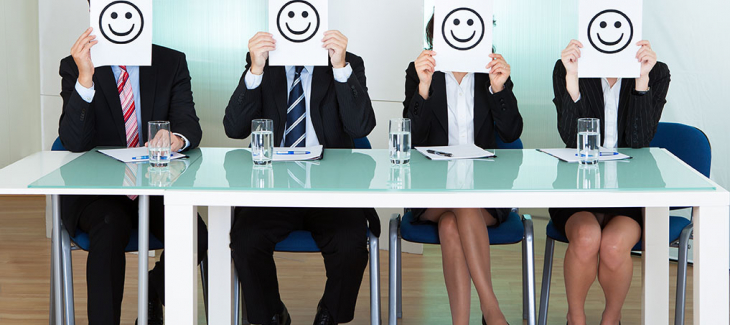 Why does an establishment need to retain its top and efficient employees? They give the extra edge to the companies which is needed to get ahead of the rest of the industry and the competitors. Employee retention is a reputable factor behind the success of any business or organization.

High retention rate cuts down the employee replacement cost. Retention of the best employees also reduces turnover rates, and patients feel safer and more comfortable with the same faces. Higher employee retention rates also translate into an overall enhanced patient experience.
The COVID-19 pandemic is a stressful time for everyone and even more so for healthcare workers. Now is the time to provide stability for both your organization, your employees, and the patients.
Let's take a look at the top 10 ways healthcare facilities can retain employees. Some of these might be non-traditional or unorthodox, but healthcare providers have found them to be useful.
10 Ways Healthcare Facilities Can Retain Employees:
1. Flexible and Adjustable Schedules: One of the major reasons behind a healthcare provider's frustration is the around the clock and tiring schedule. The hospitals that offer a wide array of scheduling options have seen a higher employee retention rate. The employees feel at ease with the work hours and can easily adjust their lives according to their schedules or vice versa. When the employees begin to notice the organization's willingness to provide more comfortable working conditions, they will become loyal towards the organization. This is one of the major ways to retain employees in the healthcare sector.
2. Elimination of Obstacles: Well, most of the employees in the healthcare industry truly love doing their job regardless of the tiring work schedule. Eventually, with the passage of time, their work routine is drastically affected by mundane obstacles and tasks which finally wear them down.
Nurses are often burdened with too much paperwork. While necessary, this becomes too much to bear with time. Many organizations are moving to digital databases to streamline their records and take the pressure away from nurses and the rest of the staff members. Taking away the redundant and mundane daily chores or obstacles from the workplace can surely boost the employee morale around the office, and result in higher rates of employee retention.
3. Peer-Based Interviews: What makes a new employee fit into the existing environment of a workplace? Teamwork and synchronization with the previous employees. This is not a traditional method, but it works. A handful of candidates pass the preliminary interviews and the top performing employees conduct the final interview.
This gives the control back to the employees, and they feel more comfortable with the person of their own choice when it comes to hiring new employees. This also gives the candidate a chance to see his/her future coworkers, and it allows them to interact before actually working with them.
4. Offering Emotional Counsel: When dealing with sick and dying patients, employees go through a series of emotions. Various hospitals employ in-house counseling options for their employees. This makes the employees realize that their emotions are cared for, and they are valued.
5. Offering A Living Wage: Instead of offering the age-old minimum wage, many hospitals are now offering a living wage. This wage is decided by taking several factors into account, such as current real estate rates, current housing rent, current food expenses, etc. Employees feel more at ease working for such organizations which ensures that their employees are living comfortably.
6. Offer an Environment of Growth and Learning: Various organizations offer in-house learning centers for their employees. Many organizations also arrange outreach programs for their employees so that they can work on their skills and enrich themselves with the modern practices of the industry.
7. Offer Sufficient Staffing: Due to the recent increase in the number of patients, hospitals are currently understaffed. This puts added pressure on the existing employees, and they tend to underperform. Hospitals are constantly trying to offer sufficient staffing so that their employees don't feel overburdened and turnover ratio is minimized.
8. Reduce Burnout and Stress: In a survey conducted in 2017, more than 60 percent of nurses reportedly experienced burnout, and more than 25 percent physicians reported enormous amounts of stress. If the hospitals employ strategies to address burnout and stress issues, the employee retention rate will improve significantly.
9. Offer Unique Opportunities: Stand out among the rest and offer unique opportunities to your employees that your competitors won't. These opportunities can range from basic healthcare plans to extensive professional development plans. Regardless of the nature of the opportunities, you need to retain your employees with enticing and beneficial offers.
10. In-house Promotion: One of the major reasons behind the lack of employee retention is that organizations tend to promote someone from outside to higher management positions. This demoralizes the employees and they don't feel valued. Creating a management chain and promoting from within the house will encourage employees to be more loyal and they will stay longer with the organization.
The turnover rates are higher in the current economy, and it's becoming harder and harder to retain good and productive employees. With minor changes in the work environment and in-house policies, healthcare facilities can retain efficient employees and increase the productivity of their healthcare solutions.

From basic package changes and perks to extensive professional development programs, from in-house promotion to offering emotional counseling sessions, there are several ways healthcare facilities and professionals can retain their top employees. They just have to know what is causing the high turnover rates, and what can be done to please and retain their employees. Once the reasons are figured out, it is up to the healthcare executives to go the extra mile and earn the loyalty of their employees.