Categories
Recent Posts
Popular
Most Popular
4 Onboarding Tactics to Improve Employee Retention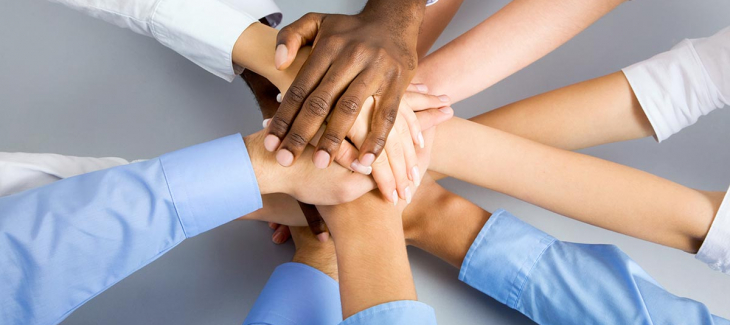 There are well-known onboarding strategies that improve employee retention. The four major levers that the Society of Human Resource Management (SHRM) points out which have demonstrated success in the onboarding process are:
Self-Efficacy = The new hire believes they can perform their job well. Without a sense of confidence or comfort in a new role, the new employee may set himself or herself behind by not maximizing their first impression. Also, with confidence comes motivation and success.

Role Clarity = The new hire understands their responsibilities and expectations. Review expectations and job responsibilities. As this article published by SHRM discusses, employees should have clarity regarding their responsibilities and expectations starting on Day 1 of their new job.

Social Integration = The new hire should feel comfortable and included in the team. Have a get together with new hires at an offsite location. In her blog on HR.com, Christine Marino reviews the fact that 76% of newly hired employees believe that getting to know their colleagues and socializing is the most important aspect of the on-boarding process. As a leader of your department or organization, it is important to demonstrate that you have this at the top of your mind. The relationships built within your team will lead to improved team function over time, as trust is the foundation of effective teamwork. After this foundation is built, your team cohesiveness and effectiveness can be built upon, as discussed in The Five Dysfunctions of a Team.

Knowledge and Transition within an Organizational Culture = The new hire must know how to navigate their new environment and who the key players are in their daily work. Once an employee understands the culture, major goals and objectives, and how to traverse their workplace, they will likely be more effective and efficient within their new role.
Other suggestions for onboarding tactics to improve employee retention that may not occur as often or consistently that can improve employee retention include:
Make the hire a personal effort. Send them a short message via email or a handwritten card upon hire. This personal and thoughtful touch indicates to the new hire that their significant life event is equally as important to you as it is to them. As one approaches their first day or in their first week of employment, questions of doubt may arise regarding "making the right decision" to move into a new department or organization. Reassurance via personal messages and signs of appreciation can make the transition easier and make the new hire feel welcome. You may even consider a small gift based on the person's interests or with the organization's branding to provide the feeling of inclusion.
Provide and gather feedback often. Consider check-ins at a regular interval to see what your new hire is enjoying about their position and discuss any challenges they may be facing. Get their feedback about the strengths/weakness of the department or organization. Where do they believe they can provide support? Are there blind spots that the new hire can help identify and suggest ways to improve?
Ensure your new employee has adequate workspace and resources. Before their start date, does your employee have a dedicated physical place to work if needed? Are all of the tools needed to complete their job responsibilities available? Are all IT requirements taken care of so the employee can hit the ground running? Eliminating any barriers to confidence/productivity will lead to a smooth transition for your employee into their new position.
When considering your next new hire, critically evaluate your onboarding process. Is it different than your orientation? What are the strengths of your onboarding process? What could be improved?