Categories
Recent Posts
Popular
Most Popular
On a Social Mission: Why Corporate Social Responsibility is More Important Now Than Ever Before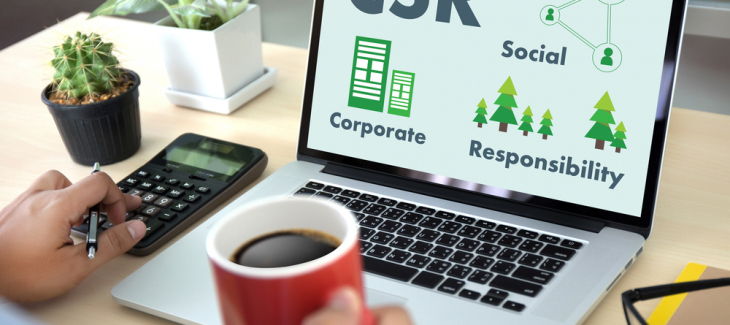 Companies who make the world better through a social mission will attract and retain talent in an increasing employee-driven and consumer-centric economy. Called "Corporate Social Responsibility" (CSR) or "Corporate Citizenship", companies focus on contributing positively to society and the environment.  Organizations who are focused on CSR support employees through the following means discussed in this CNBC article: fair and livable wages, establishing environmental sustainability programs, giving in the form of donations or volunteering time, ethical business practices. Some companies even go so far as to receive B corp certification indicating a strong commitment to social responsibility.
These CSR initiatives can improve employee engagement, team dynamics, morale, and community engagement. Employees will have a sense of purposeful work when they know they are contributing towards something much larger than themselves and giving back to society or creating a more sustainable environment. Companies who are aligned with betterment of the world at large often have an inspiring mission that draws in employees and consumers alike.
In fact, creating and sustaining CSR initiatives can have a large positive impact on the organization's financial outlook. In a 2017 survey by Cone Communications, consumers voiced their support related to seeking out companies that contribute to societal and environmental change. Almost 80% of those surveyed responded that they want companies to address important social issues, while nearly 90% of respondents indicated that they would support a company who advocated for an issue they cared about. On the other hand, 76% of respondents answered that they would avoid a company's products or services if they became aware that this company supported an issue that wasn't in alignment or was against that consumer's personal beliefs.
According to this Forbes article published in early 2019, 5 trends in CSR to watch this year include:
A shift from advocacy to discussion about important social issues
Increased interest in CSR training and education
Increased focus on disaster prevention
Inclusion of equity alongside diversity and inclusion
Movement of Generation Z into the workforce
For organizations interested in learning more about the standards related to CSR, the International Organization for Standardization publishes voluntary standards that can be used as a guide for implementing CSR programs.