Categories
Recent Posts
Popular
Most Popular
10 Successful Habits Of Dental Practice Owners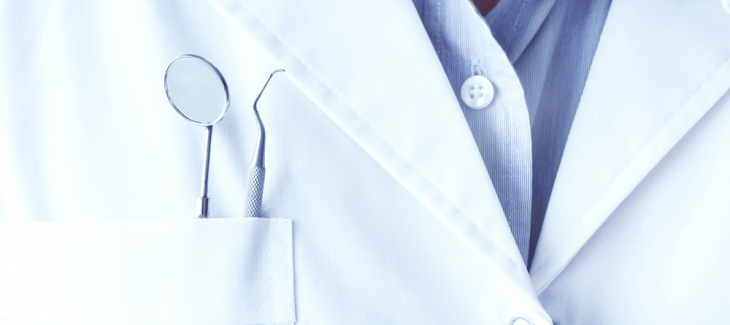 So, you have finally graduated, became a dentist and now you own a dental establishment. First of all, kudos. In today's world, owning a successful business is among the most challenging things to do. You have already crossed all of the obstacles, and now you finally own a dental business.
What Makes a Dental Practitioner Successful?
The hard part might be over, but what follows is also quite challenging. If you are not up-to-date with modern dentistry practices and habits, then chances are you will slowly slide towards an impending doom.
The top dental practice owners are creatures of habit, and their habits are what transform them into the most successful dental practitioners. Let's take a look at the top 10 successful habits of dental practice owners, and see how you can use those habits to your advantage to make your establishment even more successful.
I. Be Proactive and Ready for Emergencies:
This is true for all professions, but it has more impact in the medical industry. All doctors and medical practitioners must be prepared for emergencies and/or critical cases at all times. Patients might come in at any time with an accidental or a traumatic dental injury. As a dental practice owner, you should be ready to treat the emergency cases with uber urgency and care. Be well-prepared for all circumstances.
II. Do Not Be a Lone Wolf:
The successful dental practice owners are cooperative towards their staff and let the support staff help with everything. Just because you are the one with a framed dental diploma in your office does not mean that you are capable of handling the entire office by yourself.
Let your support staff serve as the backbone of your establishment. Be kind, caring and supportive towards them. Value their input and ideas. Let them assist you whenever necessary. This not only cuts down on time, but it also trains your staff to handle minor cases by themselves. The added bonus: they feel appreciated and are loyal towards your practice.
III. Network, Network and Network:
In any business, the ladder of success can only be climbed with the help of networking. As a dentist, avail any and all opportunities of networking. Ask your patients to refer you to their friends and family.
Join online and offline groups, attend seminars, create a lively online visibility for your business and let yourself be known and heard by everyone. Networking can turn shambles into an Eden. Humans rely on networking. If you do not promote yourself, no one will promote you. Make your brand, earn your reputation, and benefit from as many networking opportunities as you can.
IV. Be Single-minded:
Devise a vision, jot down a plan, enforce it among your employees, and stick to it. The top successful dental practice owners do not switch strategies halfway through, and they do not sway from their vision.
Be a single-minded dentist and devote yourself to your predefined plan and strategic actions. Stability is the key to success. Variance of your business motto and plan will lead towards the loss of the loyal customer, and you will look like a stranger to them. Preserve a familiar work ethic throughout your era.
V. Ethics Are Detrimental:
Once again, this applies to all professions, but it has a deep impact on dental and medical practices. If not ethics, then what is a medical practitioner defined by? Unethical behavior can literally ruin your entire career.
It is of critical importance that you abide by outstanding and hygienic ethics when it comes to your dental practice. Your patients will evaluate you by weighing your ethics. Keep in sync with the modern ethics and regulations, and this habit will easily push you over the top in no time.
VI. Learn and Grow:
Even though you have graduated from some top medical school, you will never cease to be a student in the dentistry industry. Keep yourself open-minded to growth. Learn modern practices and keep up-to-date with the new advancements in the field.
To be a successful dental practice owner, be a habitual learner, and always embrace positive change in the industry.
VII. The Smiling Attitude:
This is not the same as ethics. It defines your behavior towards your staff and your patients. I have stopped going to more than 3 different dentists because they were not only rude but quick with their checkups. It was as if their backbones were made out of steel, and they were always riding on their high horses.
Learn to get out of your castle and be kind and caring towards others. Give your patients the time that they need. Dentists interact with dozens of patients on a daily basis, and keeping a happy and a smiling attitude goes a long way. Engage, listen, and value your patients.
VIII. Have an Entrepreneurial Mindset:
Abolish any quick millionaire schemes that you might have and adopt an entrepreneurial mindset. This will not only help your dental practice, but also your personal life. One, and I repeat, one in a million people get rich overnight. The other lot has to work hard for it.
Do not fall victim to Ponzi schemes or shortcut thinking. Take your time. Build up some patience. Have faith that your dedication will pay off, and it will. Sooner or later, your dental practice will be inches away from the sky itself.
IX. Be A Visionary:
Unlike the prevailing belief, being a visionary is not a gift, it's a skill and it can be earned. Align yourself with the right company of great-minded people and adopt their thinking style. Learn from the best. Educate yourself and become a visionary.
Being a visionary does not mean that you have to create an out-of-the-world idea. It just means that you have the ability to see what this world needs. Successful dental practitioners have a habit of revolutionizing the medical industry with latest developments and painless techniques.
X. Balance Everything:
Unlike Thanos, you can actually balance everything without hurting half the population. As an active and a busy dental practitioner, you might find yourself distanced from your loved ones and even from your own self. Learn to balance your social, personal and work life while maintaining a busy schedule. After all, balance is the key.