Categories
Recent Posts
Popular
Most Popular
5 Ways To Attract New Dental Patients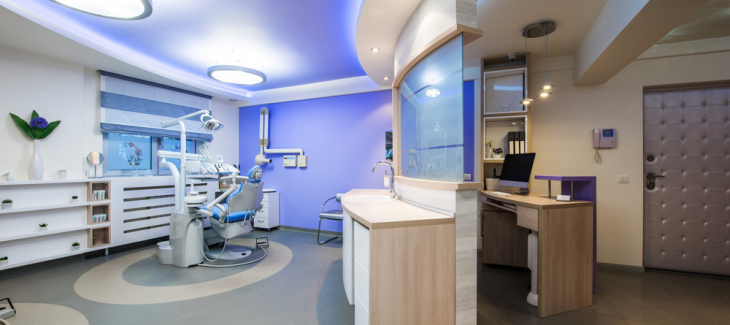 The dentistry industry is booming, and patients have to wait for weeks in order to schedule an appointment. All of the skillful dentists are swimming in green and so should you.
What Are the Best Ways to Attract New Patients?
Just because you were at the top of your class, does not mean that your office will always be full with patients. You have to understand and make use of elemental factors which influence the decisions of patients, and entice them into coming to your office. You might have the latest equipment, trained staff, and best dentistry practices, but if you don't know how to attract new dental patients, your practice will not be successful.
There are many marketing techniques to properly advertise your office and practices among the mass population. However, we have compiled a list of the top 5 ways to attract new dental patients. Follow these tips and establish a busy office in no time.
1. Invest in an Engaging Website:
People buy what they see. Imagine if every time someone looked up the dentists in your area, you showed up on top. Basic laws of deduction will tell you that you will earn a reputable position and place in the online viewers' mind. Once that happens, every time they think of a dentist, you will show up in their mind.
Marketing 101 tells us that the most crucial element in driving new customers towards your business is obtaining a specific place and positioning in their minds. You can do this by investing in and maintaining a modish website. Invest in SEO practices, and make sure that your website provides accurate information about your business and dentistry practices.
The crux of a modern business lie within their engaging marketing techniques. Make sure to include actual pictures of your staff and offices. Discuss in detail why patients should choose you over others. Jot down precise contact information of your business, and you should be all set.
2. Choose Your Expertise to Advertise:
Every dentist in the world claims to be the best one in the industry. Well, that cannot be true for everyone and even today's patients understand that such claims are advertised with an intent of luring the hoi polloi.
Be specific. Do not claim absolute statements, such as "the best dentist in the industry" etc. Instead, choose your expertise and best dentistry practice and advertise that. Instead of claiming to be the best dentist, focus on advertising that you are the recommended dentist for root canal procedures. Rather than covering the entire dentistry genre, pick a specific procedure and advertise that.
3. Focus On Patients' Hot Buttons:
Hot buttons in the marketing arena are referred to the elements which make the targeted audience tick. In the dentistry industry, the most common hot buttons are the level of pain during a surgery or checkup, the level of cleanliness, and hygienic equipment, etc. Patients will evaluate a dentist based on the generic summarization of such points.
Continuously hold surveys with your patients, and ask them what you can do to make their experience better. Give your patients priority and let them feel like they are in-charge of their own visits. Value their input, make the change, and show them that you listened to them.
4. Get Positive Reviews:
Now, we know that this is not exactly in your control to force your patients to give you positive reviews. However, a little encouragement goes a long way. Encourage and humbly request them to leave a positive review on your website and social media platforms if they were satisfied with your services.
Ask them what you could have done better to earn a positive review. Highlight and broadcast the top positive reviews every month. If your patients agree, make a video testimonial and broadcast it on your landing page. Patients are more likely to believe and be influenced by other patients. An actual testimonial from a loyal patient can drive more traction towards your establishment.
5. Offer Special Discounts and Deals:
Who doesn't get attracted by special discounts, free checkups, and amazing new deals. Like most of the establishments, offer a free checkup and special deals for "first-time visitors" or "new patients". This always drives more patients towards a medical venture.
Periodically update your website and invest in pay-per-click advertisement. Use social media platforms and mainstream media to advertise your monthly, quarterly or bi-annual deals, discount packages and offers. Use paper media to send promotional cards to your existing customers and encourage them to refer you to their friends and family. Free anything is guaranteed to attract more patients towards your business.
Running a business is exciting, but attracting new customers is always a challenging task. Keep yourself up-to-date with modern marketing strategies. In order to attract more patients towards your dental practice, you have to understand the patients' needs and wants first. Once you have complied their demands, start working on adapting your establishment to what the populace wants.
In the end, the best way to drive more patients towards your business is to offer high quality and hygienic services. There is nothing more detrimental than hygiene and painless dentistry practices in the dental industry nowadays. Research and invest in modern technology, and give your patients the best treatment available.
Treat your dental practice as a business, because it is one. Learn how to advertise or hire a group of people who will handle your advertising needs. If you have got an advantage over other dentists, do not be afraid to openly broadcast it to the public. Use every possible mean of growing your business.