Categories
Recent Posts
Popular
Most Popular
Nonverbal Communication – 90% Of The Message That You Are Sending To Candidates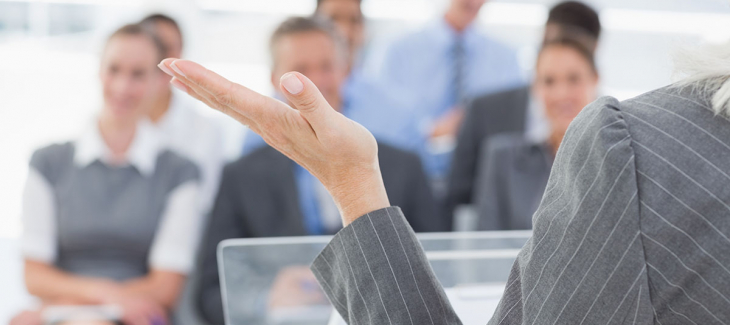 Imagine this: Your candidate arrives for their on-site interview, palms sweaty, heart racing, nervously collecting their notes and their thoughts in the lobby a few minutes before walking to find you. They are looking forward to this interview as they have prepared and anticipated this day for weeks.  
When they encounter you for the first time, they see this picture: arms crossed, slouching, stern and serious look on your face, looking disinterested.  
What about this: looking down at your phone while the other person is talking, or looking at your wristwatch as email notifications buzz through.  
Or, perhaps the picture looks more like this: smiling, looking approachable with arms at your side, not slouching, and hand extended for a handshake.  
How are each of these scenarios viewed from the outsider's perspective?  
Approximately 90% of our communication is perceived in our nonverbal actions. Being mindful of this fact can help us recruit and retain the best employees, and bring our best self to the workplace. While this may require conscious effort at all times, the investment of energy will pay off in the long run. Additionally, the message that candidates receive from nonverbal signals will likely appeal or diminish their interest in becoming a part of our team.  
Harvard Business School social psychologist Amy Cuddy discusses the power of nonverbal communication in her TED talk Your Body Language May Shape Who You Are and in her book "Presence" she refers to the first two questions individuals will ask themselves when they first meet you: 1) Can I trust this person? 2) Can I respect this person? Likely, you are unconsciously asking yourself the same questions when you first meet a candidate. It is estimated that first impressions occur within the first 17 seconds of your first handshake.  
Let us not forget that nonverbal language is unquestionably a two-way street.  
A candidate's body language should be considered during the interview process. If the candidate is not expressing positive and confident body language, they may not be a good fit for your team.  
Additionally, you can observe nonverbal body language that your candidate is expressing during their interview. You can quickly determine how much (or how little) interest that they have in securing employment within your organization. Listen for the content of their answers, but also notice the connotations that are added by paying attention to the entire message via nonverbal communication. 
Videoconference interviews are helpful in gauging nonverbal communication, to an extent. Typically, the candidate and interviewees have a close-to-real-life situation via connecting with a camera and visual + audio interaction.  
Think back to our initial scenario on interview day. How will you show up for your candidates? What are the first impressions candidates have of you and your organization? It may be helpful to interview current employees to determine what their thoughts were on interview day.