Categories
Recent Posts
Popular
Most Popular
The Future of Healthcare – What Can We Expect?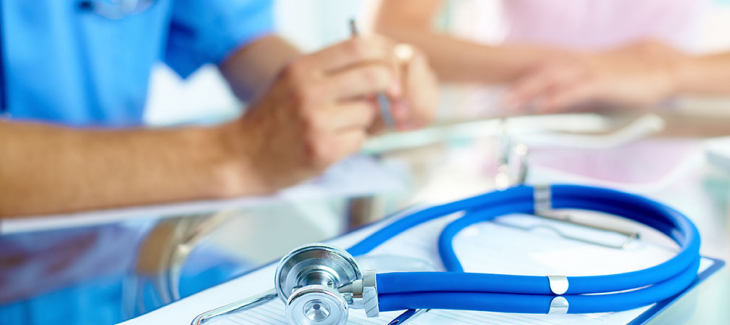 Medical professionals in healthcare have been trying to modernize standard medical practices for a long time now. The year 2018 is actually a new era of substantial improvements in the field of healthcare. From basic patient healthcare to complex AI systems, healthcare is on its path towards modernization, and futurists have predicted the top trends in healthcare for 2018. 
NASA Inspired Control Centers for Patients: 
The entire functions and services of the hospitals will be controlled via NASA inspired control centers. Previously, in 1960, this ideology increased the efficiency of air traffic control systems, and it allowed them to handle thousands of flights instead of just a few hundreds. With the progress in modern technology, these systems are currently being implemented in several hospitals across the country. 
The dynamic of these control centers will allow staff members to address the capacity issues with ease. Furthermore, these control centers will also enable the professionals to improve the quality of safety and reduce the wait time for individuals. This will enhance the overall experience of patients in the hospitals, and it will allow medical professionals to be more efficient. 
Humble River Hospital in Toronto, Canada has already implemented the first control center, and they aspire to increase the efficiency of the hospital by at least 40 percent in the year 2018. GE Healthcare partners are the ones who installed this control center and they claim that by the year 2020, this feature will become a critical element of the functioning hospitals. 
Personalized Medicine ("Precision Medicine"): 
This is not a new step, and the wheels have been in motion for ages before the new technology. In the last quarter of 2017, this practice was widely introduced and the year 2018 will introduce a much more precise manner of prescription than the previous methods. 
The prescription of treatment and medicine will be tailored according to the needs, requirements, and biological dependencies of every patient. The age-old method of one-fits-all will be hugely discouraged and eliminated, and precision medicine will be introduced. 
Gene therapy will be used to identify the needs of cancer patients, and chemotherapy treatments will be advised accordingly rather than suggesting the same amount of chemotherapy for all cancer patients. Furthermore, every patient's DNA (genetic) makeup will be kept in mind before beginning the treatment. This will not only speed up the process of recovery, but it will also improve the accuracy of the drugs and treatments. 
Artificial Intelligence (AI): 
Artificial intelligence is being widely used in every aspect of modern life. The healthcare industry recently began involving and promoting the use of artificial intelligent agents for patient care. AI possesses the power to enhance and revolutionize the treatment accuracy and diagnosis plans for patients. 
R&D labs are already making use of this technology, and they are using it to map the complex relationships between biological mechanisms and disease symptoms. Knowledge-based systems (KBS) are already helping scientists to significantly cut back time in analyzing medical data and testing complex molecular combinations. Previously, professionals used to spend days tweaking the formulas, but with the help of modern AI, these formulas can be tested and figured out in a matter of hours. 
Wearable Digital Devices: 
This is one of the most important elements in healthcare that is being widely used right now. This allows medical professionals to remotely monitor their patients from miles away. The devices, such as watches, fitness bracelets and monitors can be worn with ease, and these devices will constantly transmit a summary of your vitals to your healthcare expert. 
This remote monitoring allows the experts to always be in sync with your biological ups and downs, and they can take necessary actions when needed. Furthermore, the AI implemented in these devices also monitors your vitals constantly and informs you in case of severe variations. These devices are extremely helpful for patients with diabetes and heart disease. 
Immuno-Oncology: 
This is great news for those, who are currently suffering from cancer. The current practices of chemotherapy and radiation therapy kill the cancerous cells as well as the healthy cells during the procedure. These practices work on "shotgun" principles and cannot differentiate among the healthy and cancerous cells. 
Immune-oncology is a relatively modern treatment in which only the cancerous cells are targeted and eradicated from the biological system. How? Well, this treatment focuses on enhancing the existing ability of the host's immune system to fight off the cancerous cells. 
This treatment has already produced remarkable results in several patients. While it is a fresh take on the age-old disease of cancer, it still requires accuracy. Some tumors and cancer diseases develop resistance against this therapy, and scientists are constantly working to make it better. 
What Do We Take from It? 
The healthcare industry has come a long way from using herbs to wearing digital devices. It still has a long path to cover, but with each year, we uncover new secrets and techniques to make our lives better. The technological advances ease the burden on medical professionals and give more control in the hands of the patients. 
This year will be a nexus point for all the technologies that were considered to be hypothetical and impractical for a long time. From digital devices to Artificial Intelligence, from control centers to precision medicine, the healthcare industry is progressing by leaps and bounds, and new practices are being implemented to improve the accuracy of the diagnosis plans. 
These new trends in 2018 will enhance and improve the patient care experience. The patients will be able to monitor their own recovery and treatments, and the medical processes will be more efficient, accurate and quick. Futurists have high hopes for this year, and several new methods are already in place to revolutionize the entire healthcare industry. By the end of this year, the healthcare industry will have a brand new set of procedures in place.