Categories
Recent Posts
Popular
Most Popular
How to Recruit the Best Healthcare Candidates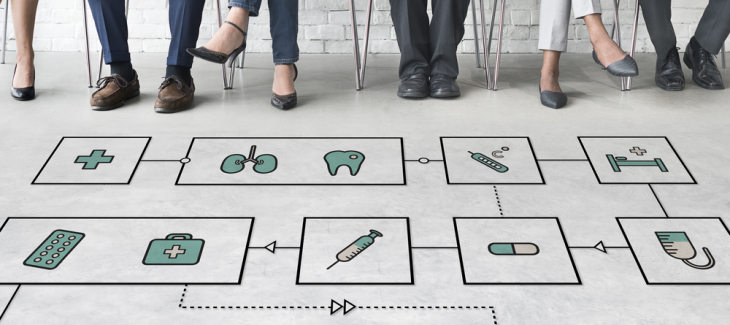 Where have all the good candidates gone?
Many healthcare companies may be asking themselves this very question particularly in light of shortages across multiple professions. With the major driver of an aging population in the U.S. requiring higher levels of complex care, many healthcare professionals are in high demand. The American Association of Colleges of Medicine is predicting a shortage of physicians across all specialties to be somewhere in the range of 42,600 to 121,300 by 2032. Physicians are not alone in this trend, with the American Association of Colleges of Nursing demonstrating a predicted shortage as many nurses are approaching retirement. Physicians assistants and nurse practitioners remain in high demand to fill shortage gaps, and pharmacists may be the next untapped resource to help ease impending shortages. For these professionals, big questions remain about how the state scope of practice will keep up with changes in the healthcare landscape.
With the untapped potential of some healthcare professions and impending shortages in others, how should an organization focus on recruiting the best healthcare candidates in such a climate?
Evaluate your work practices. To get the most competitive hires, your team should consider offering the most competitive benefits packages. What professional and personal development opportunities are offered? What are some non-salary benefits that an employee would be drawn to? How much flexibility is offered in work time or even in work location? Also, work environment and culture are important factors when a candidate is considering a job offer. With a mix of generations in the job market, each group of candidates is looking for different things. For example:
| | | | |
| --- | --- | --- | --- |
| | | | |
| Independence | Collaboration & Independence | Collaboration | Financial Stability/Job Security |
| Goal-Oriented Work | Problem-solving | Flexibility | Ability to Advance Their Career |
| Prestige | Professional development | Positive Affirmations | Honest Feedback |
| Competition | Companies that Align with their Values | Social Impact/Purpose | Authenticity |
So, how can your company meet the needs of all of the above candidates? Create cross-generational teams that can help bridge generational gaps and foster positive work environments for all interested candidates. Everyone should feel welcome.
Pipeline processes. How are candidates finding out about your job opportunities? Where are your recruitment strategies being targeted? With social media marketing being practically a part of everyday life, most healthcare organizations now have a social media presence. Is your team using strategic initiatives such as geo-fencing and targeted ad campaigns to bring candidates into your social circle? Can applicants apply or review job postings online? Are those postings compatible with mobile devices? You may be missing out on great candidates because it is too difficult to find or review job postings in a convenient way. One survey showed that 89% of candidates think their mobile device is important in the job searching process.
Attracting passive candidates. The best candidates are likely high performers at their current job, so they are not actively in the job market. However, given the right opportunity or right organizational culture, they may be willing to consider other options. Consider asking current employees for referrals from their network they think would be a great fit for an open position. Passive candidates may peruse online job boards or stumble upon your posting in their news-feed. How is your organization using your online talent acquisition systems to recruit passive candidates?
Brand recognition. Over 90% of healthcare organizations say that branding is a great recruitment tool, despite less than half of organizations having dedicated resources towards building or promoting their brand. Your potential employees will be looking for an organization that they can see themselves fitting in. Building relationships with candidates is essential through networking opportunities at association meetings, career fairs, community service events, and other opportunities for in-person encounters.
What are other strategies you have deployed to recruit the best of the best in healthcare?