Categories
Recent Posts
Popular
Most Popular
COVID-19: 5 ways to practice social distancing in your dental practice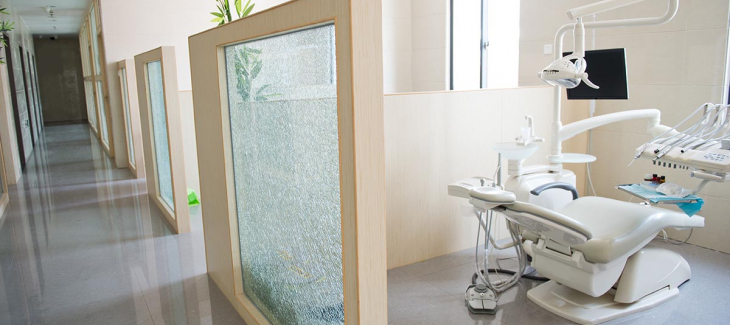 During the last several weeks, American life has been turned upside down due to the spread of the coronavirus. The size of the outbreak and its varying severity in different locations has left many medical professionals, including dentists, wondering what steps to take at their individual practices.
The CDC has issued limited guidelines, but it's currently up to the states to take appropriate action. Places like New York, California, and New Jersey have implemented "shelter in place" orders, but even so, there's confusion amongst the public about what's okay and what's not.
Fortunately, professional organizations like the American Dental Association (ADA) and the California Dental Association (CDA) are stepping up and providing recommendations. If you've yet to implement changes at your dental practice, now is the time to act.
Cancel all routine and preventive procedures, offer emergency services only
The United States is facing a shortage of personal protective equipment (PPE), especially N95 masks. As a result, it's crucial we all play a role in saving these resources for the men and women serving on the frontlines of the outbreak. Although it's an incredibly difficult decision, the CDC, ADA, and CDA recommend dentists cancel all routine dental appointments including exams, cleanings, orthodontic procedures, and restorations.
That said, some dental emergencies, including uncontrolled bleeding, trauma involving facial or jaw bones, and severe dental pain may require treatment. To address these and other serious issues, it's important your practice remains open, but not at the cost of public health.
If you're struggling to communicate your new policies to patients, the ADA has developed a form letter you can use as a springboard. Feel free to download and edit as necessary by clicking here.
Implement telemedicine and over-the-phone screenings and consultations
If you have patients who require emergency dental care, ask that they call ahead or meet with you via videoconference beforehand. The highly contagious coronavirus transmits in an aerosol environment (ie: through water droplets of mucus and/or spit).
By evaluating your patients from the comfort of their own home, you avoid unnecessary exposure to yourself and staff members. If you determine that emergency dental care is necessary, encourage patients to practice good hygiene and wear gloves or facemasks. This is particularly true if they're displaying symptoms like a fever, dry cough, or runny nose.

If you do decide to evaluate patients in person, make sure to adhere to the CDC's interim guidelines for evaluating and testing patients with coronavirus. To protect your employees and lower the risk of exposure, you might even want to dedicate a single exam room for emergency procedures. This makes it easier to clean and sterilize your office.
Post visible signage with important information at your office exterior
Not all dental practices are staying open during this time. If you decide to close either for personal health or financial reasons, it's crucial you inform clients immediately. Emergency situations can arise at any time, and without clear communication, you may leave your clients scrambling.
If you've decided to update your hours or only provide emergency services, share that information with clear, easy-to-understand signage on your office's front doors or windows. You should also update your practice's answering machine, website, and social media pages to reflect the same information. During times of confusion, little things like this can alleviate fears and help you build trust.
Set up social distancing measures in your waiting room
Because the coronavirus spreads so quickly and presents very few obvious symptoms in its early stages, it's crucial you implement social distancing measures in your waiting room. One of the easiest ways to do this is to schedule appointments at least two hours apart. By staggering consultations, you can serve one patient at a time without exposing your team members to potentially sick individuals.
If that isn't possible, ensure chairs and sofas are spaced at least six feet apart. You might even ask patients to wait inside their cars in the parking lot and have a staff member wave them in one at a time.
In between appointments, encourage your staff to keep all surfaces clean and germ free. Wipe down all surfaces with antibacterial wipes or sprays, encourage regular handwashing, and require team members who interact with patients wear gloves, masks, and protective eyewear.
Consider possible legal repercussions
Last but not least, protect your dental practice from potential legal repercussions. If you don't regularly perform emergency dental procedures, it's important to use sound judgment. Having to close your office for weeks or even months at a time is a difficult, heartbreaking decision, but failing to take the current climate seriously can put patients, your staff members, and you at risk.
No dental organization can force you to shut down or cancel routine procedures, but real consequences do exist.
To help you navigate these challenging times, the ADA has compiled a list of helpful resources including a guide to emergency dental procedures, tips for communicating with your patients, and a guide to employee agreements. Take the time to read them before making vital decisions for your dental practice.
Here at DentistJobCafe we're following the COVID-19 pandemic closely. We'll continue to provide updates and information for your dental practice in the coming days and weeks. You can also visit the CDC's guide that provides updates on a daily basis.