Categories
Recent Posts
Popular
Most Popular
Is Your Team Comfortable with Uncertainty?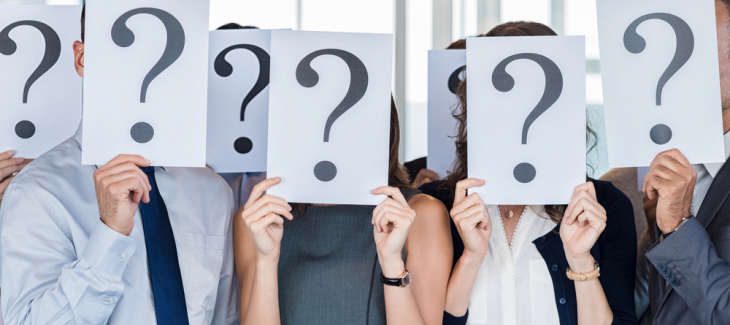 This past week, our manager had our team take a "need for closure" test as part of an educational session on goal setting. Having never heard of this terminology until this week, I was excited to learn more about the theory behind this concept and application to the workplace.
The "need for closure" concept was developed by psychologists Arie Kruglanski and Donna Webster in an effort to describe how comfortable individuals feel about being in a state of uncertainty. The concept supports the idea that certain individuals prefer definitiveness (high need for closure) and certainty while others feel comfortable operating in a grey zone (low need for closure).
Kruglanski and Webster developed the "Need for Closure Scale" to help individuals self-assess their level of need for an answer in order to stop thinking and judging a situation. This 42-item assessment asks the person to rate their level of agreement about how each statement resonates with their tendencies. Here are sample items from each of the 5 specific domains that this assessment evaluates:
Desire for predictability: I don't like to go into a situation without knowing what I can expect from it.
Preference for order and structure: I think that having clear rules and order at work is essential for success.
Discomfort with ambiguity: I'd rather know bad news that stay in a state of uncertainty.
Decisiveness: I usually make important decisions quickly and confidently.
Close-mindedness: I do not usually consult many different opinions before forming my own view.
Team members who are high on the need for closure scale tend to come to quick decisions (even if the decision may not be the best for everyone), prefer hierarchical and structured levels of authority, and dislike ambiguous situations.
Team members who are low on the need for closure tend to wait to come to a conclusion until a situation unfolds or more information is available (though this can delay decision making), are more comfortable with vague authority roles, and are comfortable in ambiguous situations.
The need for closure scale may not apply in all situations and as this author points out in this New Yorker article, our need to find a solution may be impacted by time-bound decisions, level of energy in a given situation, environment (stress related to busyness level), and compelling feelings of weighing in on a certain decision.
By understanding your team's need for closure tendencies, decision-making, change management, and navigating team dynamics may become much clearer. On the other hand, large variances in the need for closure among teammates may help foster discussions about the best way to navigate the team environment when making decisions or implementing change.