Categories
Recent Posts
Popular
Most Popular
How to Get More Patient Referrals to Your Dental Practice?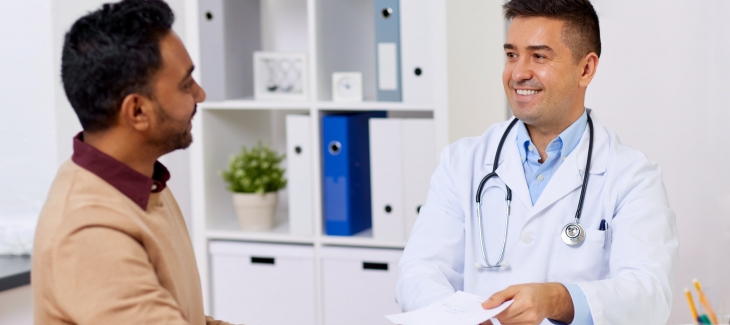 Gone are the days when dentists only needed clinical skills to run a successful practice. Today, when more and more dental offices are opening up, dentists now have to think outside the box to keep their practice growing with more patient referrals.
According to the American Dental Association,
70-80 percent
of new patients dentists receive each year come from referrals. Getting steady referrals throughout the year will help you maintain positive reviews online and increase your practice's revenue.
Unfortunately, not many dentists have systems in place that ensure practice growth through referrals. If you would like to know more about how to get more patient referrals to your dental practice, then read on.

1. Have a Referral System

Around
82 percent
of sales leaders believe that referrals are the best leads your business can get. But to make sure that you take full advantage of your referrals, you must have a system in place to record and manage them. For example, you can have a referral app designed for your practice that guides potential new clients and facilitates appointment setting - or offer discounts or free checkups! Also, you must dedicate a team member who is responsible for managing the referral systems and ensuring that each newly referred patient turns into a lifelong patient.
2. There is no Harm in Asking

Many dentists believe that it is inappropriate to ask for referrals. It is not. If you see patients who are happy with your services and have
positive reviews
, politely ask them to refer your practice to their friends and family. If you or your dental team are not comfortable flat-out asking, there are SMS services available to send text messages to patients after appointments with a link to share their review.

3. Rewards

Research shows that while
83 percent
of consumers are willing to refer their friends and family to a business after a positive experience, only 29 percent of them do it. However, if you offer them a reward - regardless of the amount or size - they are more likely to refer your business to friends and family.
There are many ways to reward your referring patients without breaking the state or federal regulations. For example, the American Dental Association suggests giving mugs or water bottles to referring customers or maintaining a board with the names of people who have referred patients during that month.
4. Utilize the Power of Social Media
Getting your business referred is the easy part. The more challenging part is to ensure that the referred people become your patients. If someone is being referred to your practice, the first thing they will do is to look up your business online. If your practice's website does not show up in search results, they are unlikely to visit physically.
Your website should be designed to welcome potential new and referred patients. An aspect many dentists overlook is optimizing their website for mobile browsing. According to the American Dental Association, around
50 percent
of internet users will visit your website using a mobile device. If you can make a good first online impression and make them, feel welcomed, they are more likely to see your practice.

5. Build your Presence in the Community
You don't have to rely on your patients for referrals solely. By actively participating in community events, you will build a rapport with the community members and other companies. Networking with others can get you more referrals. When these referrals become your permanent patients, your patients will even refer your practice to others.
Referrals are the lifeline of your practice. They help you grow your business and increase your revenue. The
American Dental Association
recommends setting a target of receiving at least one referred patient from 60 percent of your referring patients. In short, it all comes down to how satisfied and happy your existing patients are with your services and how well you manage the referrals to convert them into loyal customers.
What are you doing to grow your patient referrals? Tell us in a comment!